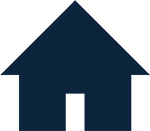 QUALITY AND REGULATORY AFFAIRS MANAGER CHEMISTRY – SOUTH of FRANCE – F/M
Postuler
Entreprise
Based in Provence, this company is dedicated to the formulation, manufacture, sale under its own brands of chemical applications intended for the fields of fine chemicals - industrial pharmacy-cosmetics, disinfection-hygiene (biocides), gel-coats. Fabless, it operates in more than 50+ countries worldwide. Systematically profitable, it has very solid financial and economic fundamentals. Resolutely international, high reactivity, transparency and sharing of information, positive cooperation in project mode characterize it. The nature of the activity requires total control of data, recording processes, etc., legal obligations, a particular application to risk management, certifications. Of course, the HSE and CSR policy is fundamental (Label Platinium according to Ecovadis). The person responsible for these essential areas will exercise these pension rights. His replacement is expected.
Mission
Central collaborator, you will be responsible for all quality programs, risk management, compliance with regulations, registrations, monitoring of the safety of the chain of all products over their entire life cycle. In addition, you will be responsible for conducting the company's social responsibility initiatives.
Profil
F/M. Engineer from a French or European school of chemistry. PhD welcome. Experience from 4 to 5 years in the field of risk management and/or the quality of chemical products. You will be in line with the international dimension of the company, in fact any nationality will be welcome. Rigorous, open, positive spirit, working naturally in project mode, you base your authority on competence more than on title. Your workplace will be close to Aix-en-Provence. In terms of administration and cost, the company will help you fulfill this wish. Telework possible 2 days a week. Annual gross fixed compensation, depending on profile, up to €62,000 plus bonuses and benefits; in the end a quality package.